If you have a :
E522BRXFDU (22119-A)
E522BRXFDU (22119-B)
and the LCD display is missing segments, and making the fridge completely unusable, then you'll probably call a service technician, or try to replace the LCD display in the door of the refridgerator.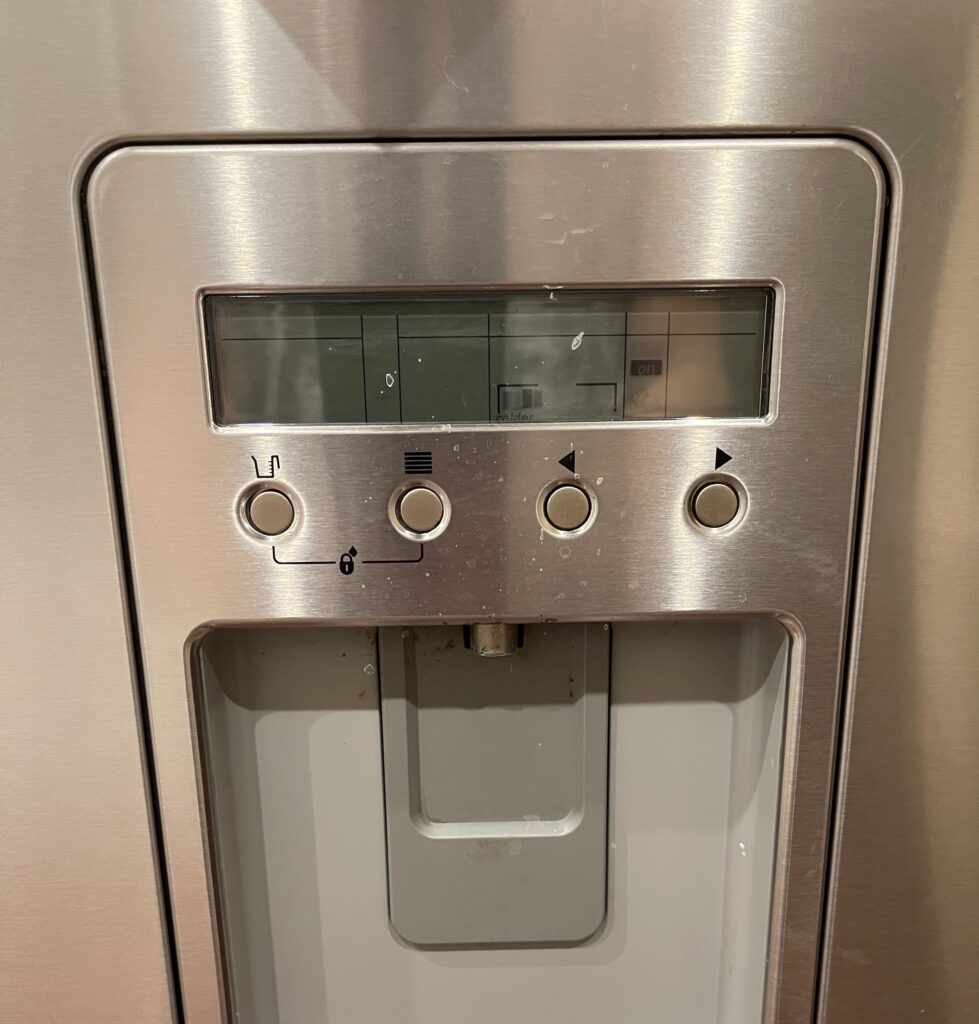 Unfortunately, it's rather expensive part at somewhere between $170 for the LCD display or $240 for the entire unit !!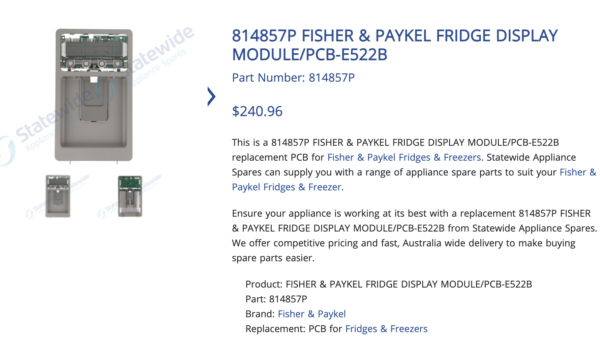 Here's what I found out:
To remove the LCD display from the fridge door.. carefully locate the 2 plastic tabs on the underside of the display unit and gently press them upwards to release the latches
Carefully unplug the 2 headers the are attached to the PCB
On my unit, the reason why the display fails to work is a poor connection on the LCD display where the flexible cable strip is joined to the LCD sub board. You can verify its the same issue if you squeeze gently on the flex cable and start to see the LCD work normally.
After a few tries to fix things, I cut off a thin strip of neoprene type closed cell foam (20mm wide, 40mm long and about 3-4mm thick) and placed it between the main display PCB and the LCD sub board. It provides enough pressure on the flex cable pads to provide a stable electrical connection.
Carefully reassemble the whole unit (beware of the thin plastic latches!) and plug it back into the fridge carefully.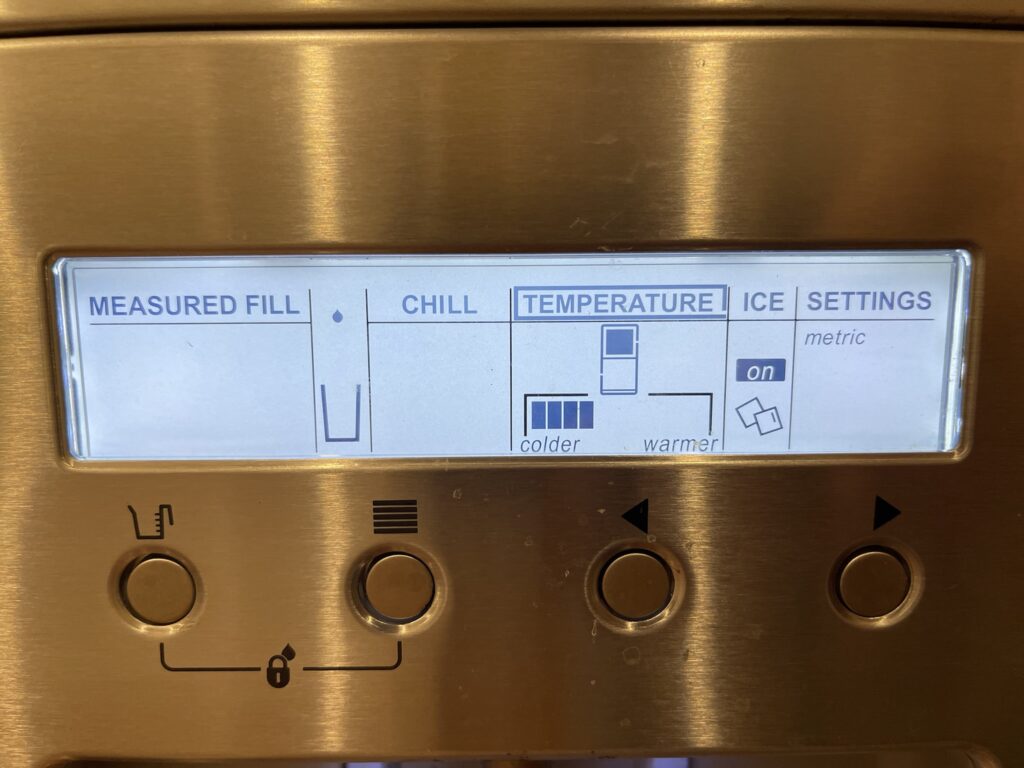 So by doing this I saved myself the cost of a new Display.. as the fridge cost me about $1000 almost 13 years ago, $170 for a new LCD display is alot of money for a small part.